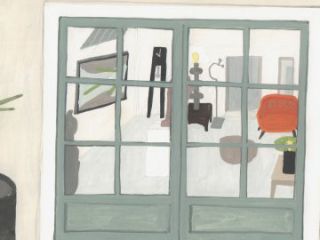 A drawing of La Maison
March 2019, 26th
La Maison Sur La Sorgue seen by an artist.
© Esprit de  France editions
The Esprit de France story began at the initiative of its founder, Christophe Paluel-Marmont. A lover of beautiful historic estate houses, a great lover of art, and owner operator of hotels in Paris, he wanted to create a club for owners of hotels and estate houses, gathered around a common passion: heritage, art, and history.

His intention was to unite the strengths of everyone, in order to share experiences, to make available the expertise acquired, and above all to get together among enthusiasts.
Remarkable for their historical or contemporary architecture, the Esprit de France residences and hotels, located near places of Art and History, go beyond the simple notion of lodging, to introduce a cultural dimension. They offer their guests a unique experience.