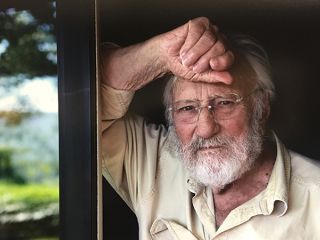 Denis Brihat in the galery Retour de Voyage
Until the 30 of september
"Denis' gardens"
Exhibition of the photographic paintings of Denis Brihat until September 30th.
At the height of his 90 years worthily, and despite his international fame, Denis Brihat remains a simple man and, as he says himself a "craftsman of photography".
Marc de Smedt, publisher, writer and journalist knows him well and says about him, paraphrasing a famous Zen koen: when Denis Brihat looks at the flower, the flower smiles. Just like the humble vegetable, the tree, the leaf or the blade of grass. Thanks to his subtle art, he teaches us how to see nature differently. From simplicity arises the wonder ...
Denis Brihat has been exhibited at the Museum of Decorative Arts in Paris, at Moma in New York and in a number of prestigious galleries around the world.